TAIPEI and NEW YORK — September 28, 2022 — KYMCO, a leading global motorcycle brand, announced a milestone that its invested company, LiveWire, an electric vehicle subsidiary of Harley-Davidson, Inc. ("Harley-Davidson") (NYSE: HOG) marked the start of trading and the official listing of LiveWire on the NYSE (NYSE: LVWR). On September 27, Allen Ko, Chairman of KYMCO joined Jochen Zeitz, Chairman, President and CEO of Harley-Davidson, and Chairman and CEO of LiveWire, ringing the opening bell on the New York Stock Exchange floor. The strategic alliance between KYMCO and LiveWire commenced at the end of last year and is expected to continue breaking through technical limitations and market expectations with the launch of new electric heavy-duty motorcycles.
KYMCO has been committed to the electric motorcycle transformation and is working hard to carry out a vision of the electric vehicle era. In December of last year, KYMCO acquired a 4% stake in LiveWire through a US$100 million investment, and officially announced its alliance with Harley, the largest heavy motorcycle brand in the U.S., and became an exclusive strategic partner to jointly promote the launch of LiveWire, Harley's electric vehicle spin-off. Less than a year, LiveWire is now listed on the New York Stock Exchange, becoming the first full-electric motorcycle brand to go public in the United States. This shows the momentum of this partnership is already in place, and the collaboration is on track with progression.
"This transaction represents a proud and exciting milestone for LiveWire towards its ambition to become the most desirable electric motorcycle brand in the world," said Jochen Zeitz, Chairman, President and CEO of Harley-Davidson, and Chairman and CEO of LiveWire. "We believe LiveWire is well positioned to define the two-wheel EV market, and we are excited about the future."
"As the key shareholder and exclusive strategic partner of LiveWire, we are very excited to witness this historical monument for LiveWire's listing on the New York Stock Exchange. Meanwhile, it sends out positive messages for the future development of the electric vehicle industry," said Allen Ko, Chairman of KYMCO. "Over the past year, we have been working actively together to make LiveWire's global development more agile and competitive. Most important of all, the outcome of this partnership will be presented to you shortly to meet the market expectation for electric heavy motorcycles."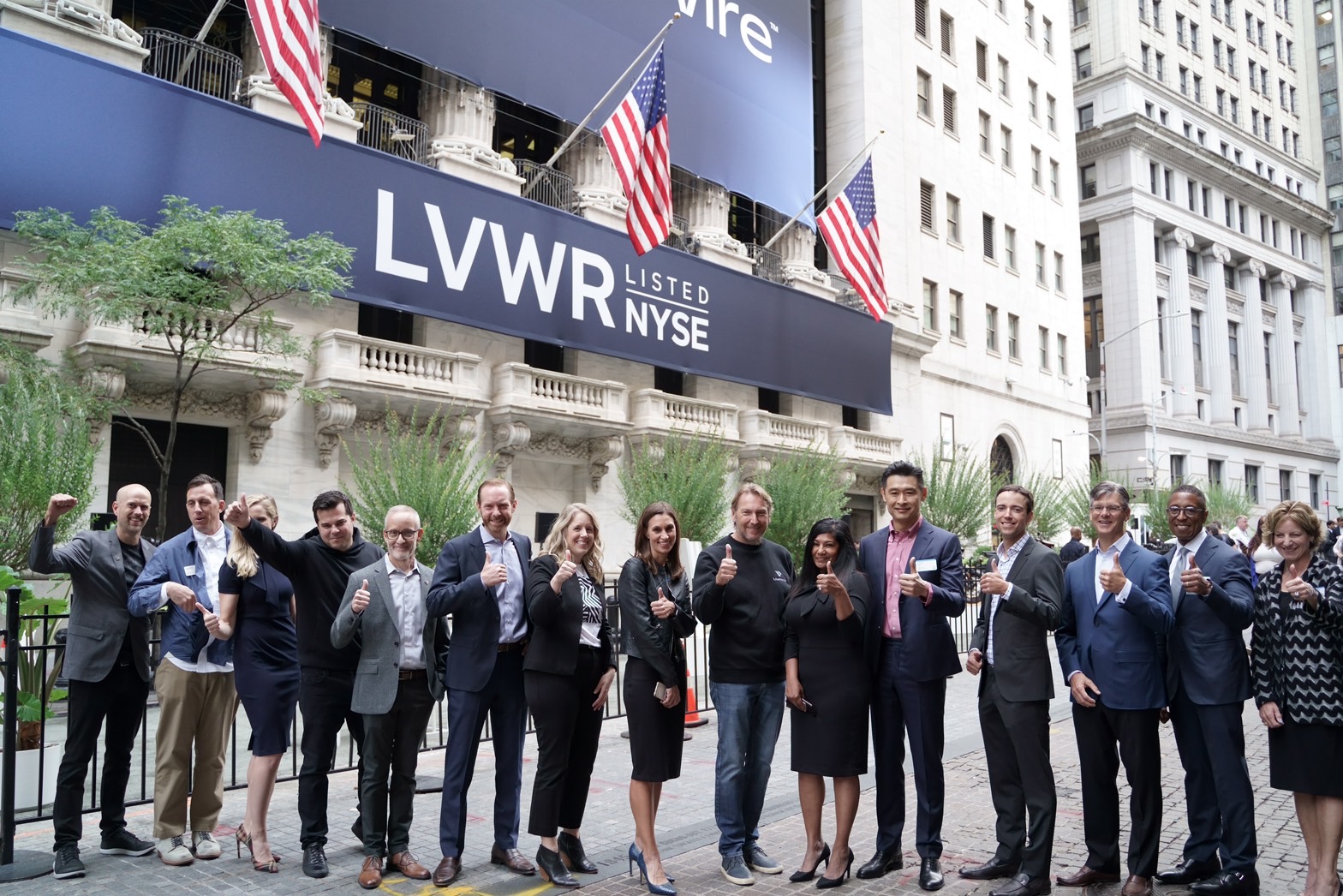 From the previous announcement, it is known that both LiveWire and KYMCO could benefit greatly from an anticipated partnership that allows KYMCO and LiveWire to share each other's unique strengths in engineering expertise, manufacturing footprint, distribution network, and supply chain management. In addition, both teams will be able to leverage each other's resources through joint development, platform sharing, and production site sharing to create the most advanced electric motorcycles. As a result, both teams can enjoy abundant resources, and more mature and advanced technology, which pushes the envelope of what it's called the world's leading electric two-wheeler alliance, hence changing the market landscape drastically. The greatest significance of the cooperation lies in the future road map of electric heavy motorcycles.
"While we are ringing the bell on the New York Stock Exchange for the listing of LiveWire, it symbolizes the advent of a new era in the global electric motorcycle industry. The launch of LiveWire will accelerate the development of the global electric motorcycle industry and represents an important milestone in the development of KYMCO electric motorcycles, as we go above and beyond in pioneering EV motorcycles to the next level," added Allen Ko, Chairman of KYMCO. "It also reaffirms our determination to enter the global EV market and to share the spirit of "Win My Hear" with each of our strategic partners."